it's 12:15 am, i just wanted to do a quickie post

i know i haven't posted any FOTDssss in like foreverrrr...so here are the looks i've worn in the past, not too long ago, most of these, are looks i've worn to the club..nothing too dramatic though..hope you likey.

i don't have full face shots for some of them, sorry!

all MAC unless noted:

gold mine e/s and black side of danger zone (loooove)



i think i used hepcat e/s, shadowy lady e/s and or fig 1 e/s, submarine technakohl and deep truth e/s(on lower lashline) and possibly pink pearl pigment (on top of hepcat)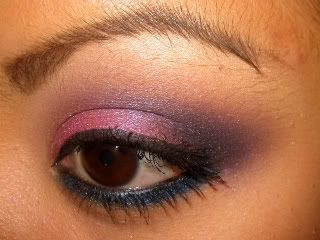 silver fog pigment, black from danger zone mes, aqua glitter liner (lower lash line), 3D reflects glitter (on top of silver fog)..i'm kinda in a glitter phase..lol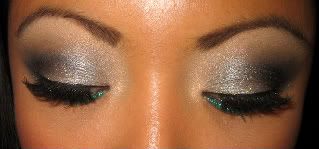 yay full face..



this was last Friday's..
smudged violet e/s (LE), shadowy lady e/s, stila black e/s, urban decay purple liner and violet pigment (lower lash line)
for work..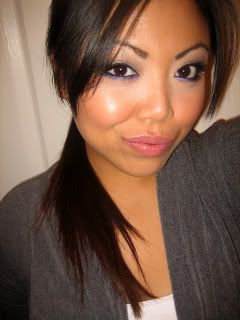 then i went out that night and i added lashes and darkened it a lil bit..ardell wispies (which i threw after this, it looked like spider legs..lol..only wore them twice but i fell asleep with them on, mos def. a no no!)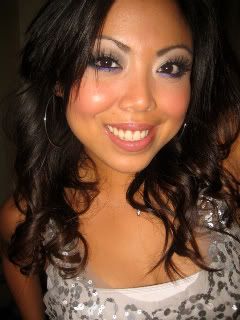 antique green pigment, club e/s, brown script e/s, stila black e/s, urban decay green liner (lower lash line)



woot, another full face..hair-not yet done though..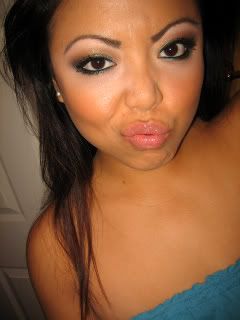 this was last Saturday's
blue from sea&sky mes, shadowy lady e/s, fig 1 e/s, pink pearl pigment, urban decay blue liner, blue pigment & reflects turquatic? (lower lash line), ardell's demi wispies
these were taken at the end of the night, 3 hours of dancing and 7 shots later..taken inside Waffle House's bathroom, don't hate..lol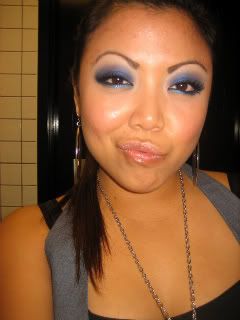 ..don't ask me why i hella pout when i'm inebriated, i wouldn't know the answer either..

i still have a post about my recent love for night life..lol..there's just too many pics to edit again..ay, why can't blogger just allow regular sized pics..

good night my lovelies!

ps.
follow me on twitter, ..gracias!