It's been a grip since I did one of these because I always forget to take pictures after I do a look, so Yay me for remembering this time!

So I recreated one of Makeupbyleinabaaaby's look that she did a tutorial on youtube, it was her Rihanna Inspired Clubbing Look video. I wanted to recreate the look because it reminded me of this one eyeshadow that I got a few years that I never really used, Smashbox's Smashing Optic which is a gorgeous bright blue eyeshadow!

Products Used:

Face:
MAC Studio Fix Powder in NC42
Pur Minerals Powder Foundation in Tan
Arbonne Concealer (forgot what shade it was)
NYC Loose Powder

Eyes: all MAC unless stated otherwise
Soft Ochre Paint Pot
Brown Script e/s
Smashbox Smashing Optic e/s
Vapour e/s

Cheeks:
MAC Gentle Mineralize Blush
Merle Norman Loose Foundation Light (highlight)

Lips: MAC
Viva Glam VI Special Edition
Atmospheric l/g

On to the pictures..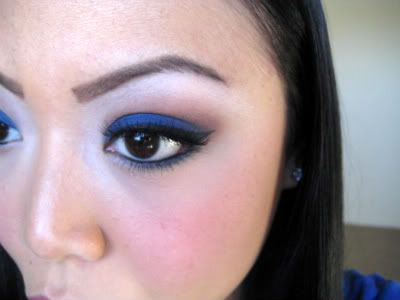 The blue could've used a lil more blending eh?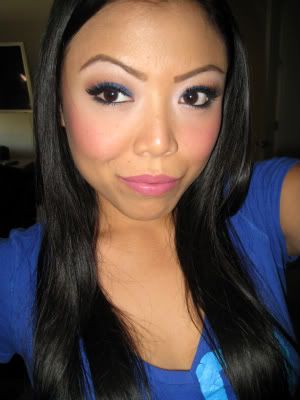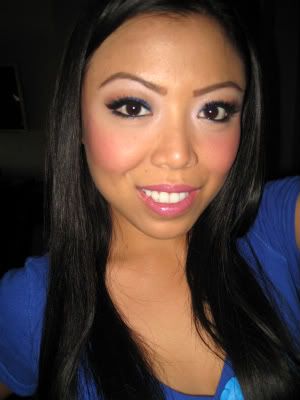 You can find a tutorial on this look on my youtube: www.youtube.com/mandidoesmakeup


Thanks for dropping by!

♥
MaNdi