When my creative juices are running dry and I can't think of what look to do, I always turn to one of my favorite eyeshadows, Satin Taupe. It's just so versatile, you can wear it during the day and smoke it out at night. And that was what I exactly did yesterday. Wore the daytime look then I just transformed it to a night time look simply by smoking it out, adding liner and false lashes. Saves me a lot of time, I swear, instead of taking off and re-doing everything, I just do this.

Products Used: MAC unless stated otherwise:

Face:
Studio Fix Powder in NC42
Select Moisturecover in NW25
NYC Translucent Powder (to set concealer)
Merle Norman Mineral Powder in Cool Light (highlight)
Secret Blush

Eyes:
Stilife Paint (all over base)
Satin Taupe e/s
Blanc Type e/s
Cork & Charcoal Brown e/s (brows)
Maybelline Brow Pencil in Light Brown (brows)
Merle Norman Tinted Brow Sealer in Light Brown
Revlon Colorstay Liquid Liner in Blackest Black
Maybelline Colossal Mascara in CLassic Black

Lips:
Feeling Good Tinted Lip Conditioner

I actually did filmed a tutorial for this look a couple days ago..


And on to the pictures (taken yesterday)



As you can see it's very neutral yet it's still a polished look. Perfect for everyday wear. :)
**eww i sound so commercial-esque..haha

Turned into a night look..

Additional Products Used:
Carbon e/s (to smoke out the outer corner and the crease and lower lashline)
Ardell Wispies (false lashes)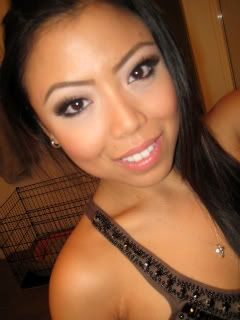 Outfit of the night: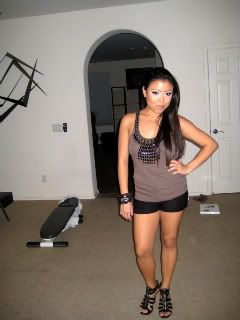 My bf sucks at taking pics. He needs a lot of training still..haha..

We actually went to see ATB spin at this club. I don't know if you're familiar with him, but he USED TO BE one of the best djs. Key words: USED TO BE. Ohhhmyyy he sucked so bad last night. This was actually the third time we saw him and sure is the last.. Good thing our tickets were comped. I would have been pissed if we paid to listen to trash..haha..

ATB, it's been over a decade. You need to retire, it's Kaskade's time now.

Our only pic of the night..




♥
MaNdi