Yay.

Just a quickie on the look i wore last night when i went out..

all MAC:
Top Knot e/s (BBR), Violet Pigment, Black side of Danger Zone MES, Her Glitz glitter liner



..pls dont mind the fucked up brows my biggest obsession and FRUSTRATION*..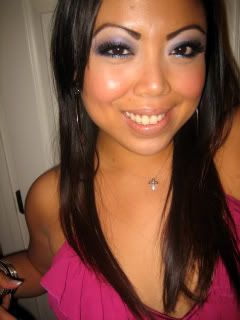 and a couple of random pics..

Just 'cause i like the "stolen" effect..



Just 'cause i like my titties in this pic..Look ma, no bra!



oh and btw, my tattoo is healing pretty well..


and yes, it is addicting..i'm getting another one soon..woot!

Hope ya'll had a great weekend too..Have a great week ahead!