WOOOOOOT!

My blog turned one year last December 4th!..baaah, i missed the exact day, oh well..

Here's today's FOTD, I was inspired to do something a lil bit colorful today..

I used MAC's Fresh Green Mix (marbled side) and the dark blue from Inter-view mineralize e/s trio..and on the lower lash line i used MAC's Blue pigment..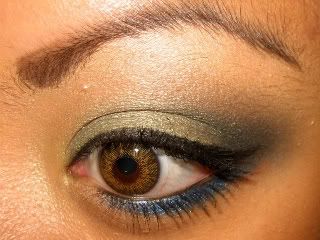 I mixed Studio Fix Fluid and Mineralize Satinfinish, i wanted a lil bit of a dewy look..



That's it for now. Short post, indeed..

Later!
♥
MaNdiLiCiouS