Hope ya'll had a blast on Halloween..

I just thought of doing a quick post on a couple of FOTDs that have been sitting in my camera for awhile now..plus my Halloween FOTD.

This is a look i did using the new Mineralize Eye Shadow Trio "Inter-view"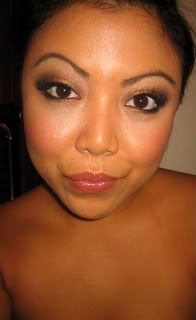 Numero Dos:
Steel Blue Pigment and Carbon..and my fave lip combo, Creme De Nude l/s and VG V l/g..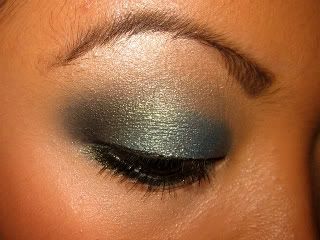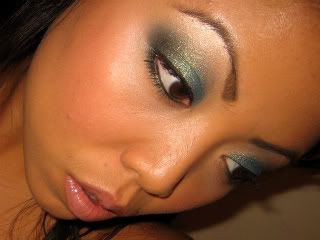 And for Halloween, i went as a Ganguro girl which the boyfriend thinks looks like Moulin Rouge..so whatevs..i'll post a picture of my whole swagger later..i'm too lazy..

I tried doing the Fafi eyes..bleh..failed attempt, i thought i looked pretty scary..

This was taken at the end of the night, so my 99 cent lipstick's all faded..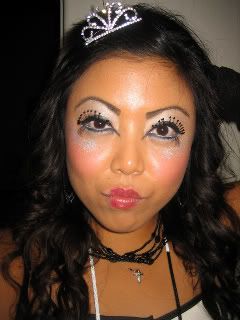 I know i still have a lot of updating to do, I still read all ya'lls but haven't dropped comments, etc..but i promise i will..Hopefully this suffices for now..

Ok, chicas, i'm taking a power nap then get ready for tonight's partyin'..damn thing starts at 6..