First off, thank you ladies for your comments regarding the news of my boyfriend's deployment. It's so hard and i still get emotional every night, just the thought of being away from him for that long scares the SH*T out of me. But for now, we're just spending as much time together as we can. But like you ladies said, i know we'll get through this.

So i have also mentioned in my previous post that i have DRASTICALLY*at least that's how i feel* cut down my make-up spending. I just can't justify spending $200-$300 on one collection every 2 weeks..That was only when i was still a newbie at MAC, and felt like i had a lot of catching up to do. But 101 eye shadows, i don't think i'm still a MAC rookie..lol..So yep..here's my tiny July haul..Most of the MAC lippies were courtesy of the boyfriend..He comes home one morning from work (he works nights) and i open my fridge and find MAC items, i was soooo surprised!

I also had to buy a darker shade of my Mineralize Satinfinish. From NC 37, i'm now NC 42..:)..*love it, i want to be darker though!*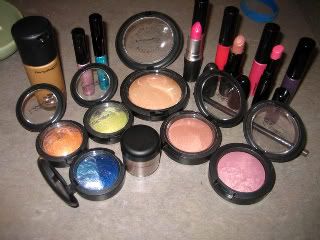 Tea Time is ♥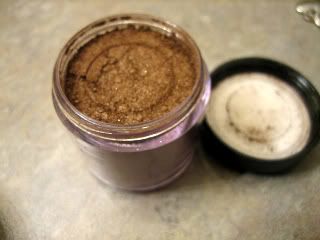 then my non MAC haul
i got the Lashes at a hole in the wall beauty supply store near the Asian store. Then the Smashbox shadows at Nordstrom Rack. I actually went back and got 2 more, just didn't take a picture of 'em. But these were a steal since these are regularly $16 i got them for $6.97 each!
I also bought Great Lash WATERPROOF since I've read in a lot people's blogs that Waterproof formula holds curl, and it really does, i just don't like how drying it feels like on my lashes so i don't use it anymore..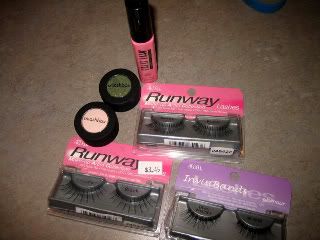 See!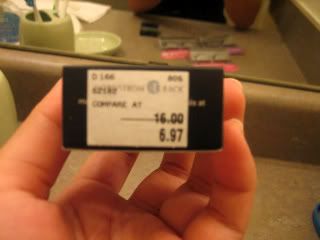 That's it..I know. I've been really good..I don't think i'm even interested in any of the Starflash shadows, haven't check them out though, but they all look like colors that i already have. Plus, i put myself on a slight "no-buy" this week..No clothes, shoes and NO MAC at all! Wish me luck..

I still have a bunch of FOTDs to post..But that will have to wait, hopefully our internet gets fixed by tomorrow..

♥
MaNdi