SUNS lost again..BUMMER!..

I got bored after watching the game, and since i don't work until 12 tomorrow and i had quite a long nap this afternoon i figured i can afford to stay up late and play with make-up..I busted out my McQueen stuff and started "painting"..my face, that is!
Ooh..i just love the paintpots this collection came out with..they are super pigmented, you can definitely wear by themselves..and it's always nice to take a break from using shimmery paint pots..i wish MAC comes out with more p/p's like these..

Products Used:

FACE:
Maybelline Mineral Liquid Foundation "Natural Beige"
Maybelline Mineral Liquid concealer (way too light on me now..poo)
Nichido Loose Powder "So Natural"

Eyes: all MAC unless noted
Pharaoh p/p
Other Worldly p/p
Electro Sky p/p
Pagan e/s
Haunting e/s
Nile e/s
Ricepaper e/s
Black Funk eye pencil
HIP Paint "Secretive"
Maybelline Liquid Liner
Covergirl Lashblast
Random Brown Black pencil (brows)

Cheeks: MAC
Maidenchant Cream Blush
Lune Cream Blush

Lips: MAC (i'm not sure if these match the look, oh well)
Fun N Sexy
Totally It

i cam-whored a lil bit..sorry!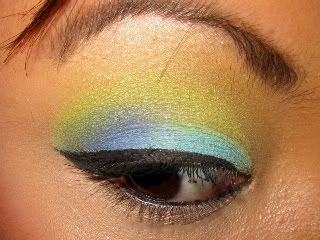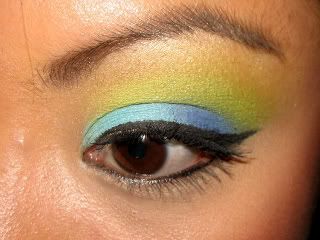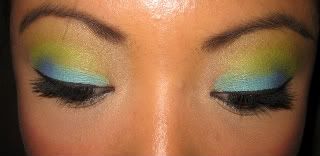 without flash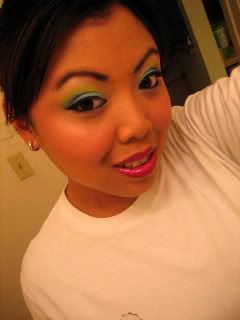 i was going for a dewy look, i don't know if it worked though..sometimes i can't tell dewy from oily..lol..let me know what you think! ;)
*yep, i definitely need to buy a darker shade foundation and concealer*



last one, i promise!