**After you go through this entry, you'll understand why it took me forever to put up..
PICTURE-HEAVY INDEED!

If you have been following my blog, you probably know that my boyfriend got deployed and was sent to Texas about 2 months ago.

My friend invited me to his Aunt's house for NYE where all of our friends are going to be at..I wasn't going to go at all because i was sick as fuck..But then i ended up going since my friends were so persuasive..

I didn't know that it was because..

My man came home and planned to surprise me there..




Tears of Joy.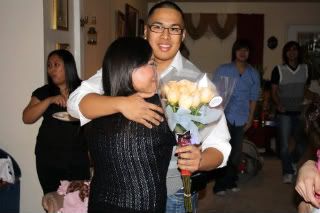 **When you're man's in the military, you're never sure when you're going to see him again, I was just thankful that he was here**

The whole crew



On New Year's day itself, which is also our anniversary, we ate at Cheesecake Factory..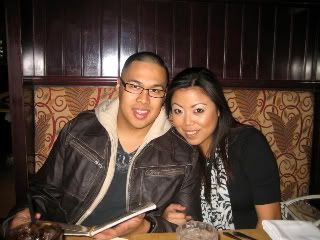 with a third wheel..ehh..i'm kidding..
He's lived here all his life but this was his first time eating there..



For starters we had, TexMex spring rolls



I had Shrimp Bistro, a Cheesecake Factory staple for me..


i only had a couple of bites since i was still sick..

My boyfriend, *his name's Rocky btw* had Chicken Marsala



Our friend, Neil, had Ahi Tuna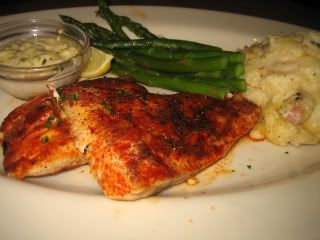 We were cam-whoring like tourists..lol



The next "few" pictures are in no particular order..I smoke, i forget easily..haha

Here in AZ, things to do are very limited..

1. Shopping

At the parking lot of the mall..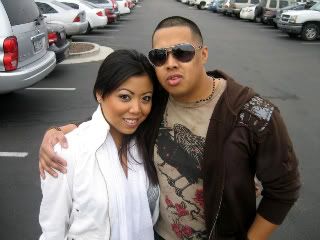 a lil too hoochie for the bf, I still went and bought it anyway..haven't worn it yet though, it's too cold..



with my mom, my aunt and my cousin visiting from AU..



This is my cousin, and this is his first burrito ever..lol..



yea, we also had family here from Cali and Australia visiting..
this is my Aunt from Cali..she's almost 50 but looks like she's in her 30, her body's bangin' too..i envy you Tita!


she was trying on my Lola's (grandma) wig..haha..

I was happy that I was able to spend time with both my family and Rocky, they used to not get along til his visit..


from left to right: me, my Aunt from Aus, my moms and Rocky

my younger sister in the purple jacket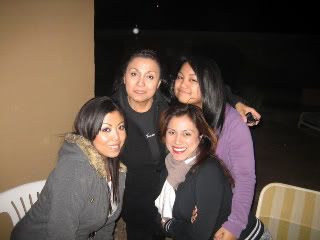 2. Eat

I always forgot to take pictures..

except for this..fatboy loves his bread..hehe..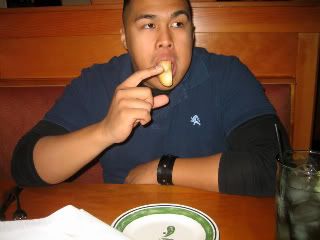 he's gunna hate me for posting this..

outside boba tea house



i also have a video of rocky and his friend playing a game while waiting for our food...lol.


3. Movies

**no pictures**..i told you, i smoke, i forget easily..
We watched 3 movies actually while he was here..

The Curious Case of Benjamin Button -meehhh, it was aiiight..
Seven Pounds -i like this a lot better
Twilight -shoot me now, i know I'm the last to have seen this..

One of the posters for the movie Hotel for Dogs, had to take a picture..



Here's mine..


lol, my poor baby..

3. Lake
we were supposed to take a short cruise down Tempe Lake but they were closed on MOndays, mehh..so we cam-whored instead..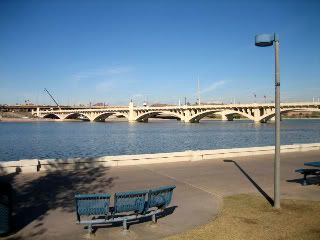 this looks like a postcard..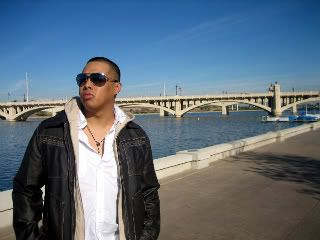 our favorite drink, even if it was freezing..BOBA..we had lots of those..my Boba model



4. Clubbing..

Part I: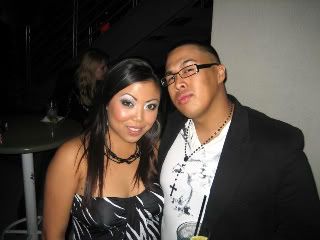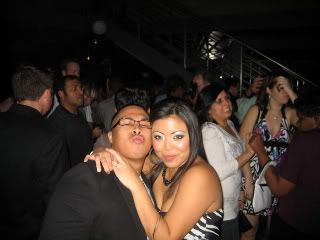 Part II:

My FOTD



Hitting Starbucks before going to the club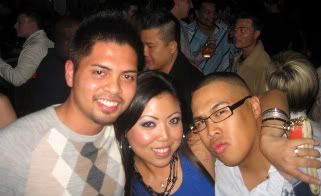 the boys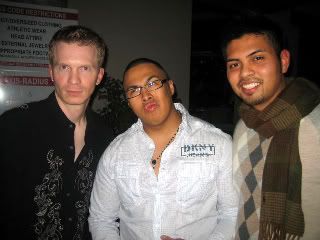 Neil here *outermost left* is mean-muggin' it!..haha..

Susan, i like her, she's really nice!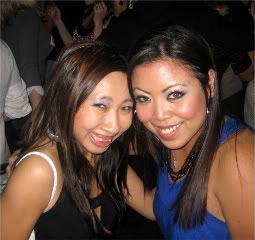 We almost always have a picture like this in the club..



freakk



wannabe famous..



girl on girl action..lol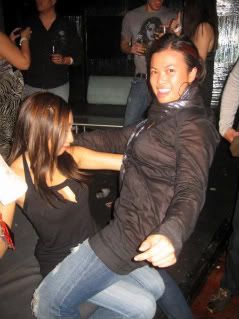 all sweaty..don't know what was wrong with my jaw..i wasn't rolling, k?



Part III:

FOTD:

I used Sea & Sky and Danger Zones MES ( i love how you can use these shadows wet, especially the black one, makes it a lot easier for smoky eyes)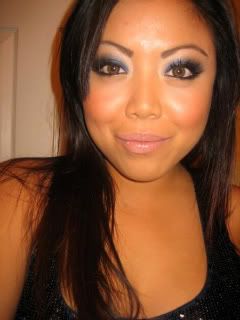 Matching swagger



My dream job..


..if i had THE body, i's definitely do it!

look closely..see anything unusual?


if you follow my twitter, you'll know i lost my contacts..it was actually this night..EMBARASSING man!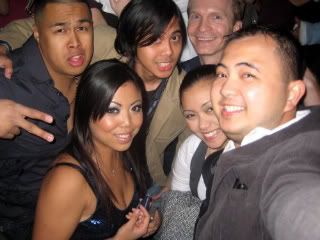 these pictures were taken on his last day here..

my boyfriend likes to pose, as you can see..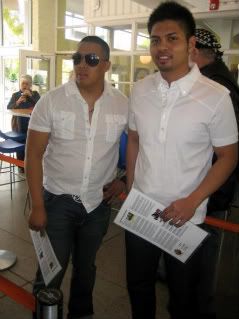 yum yum..his last supper, before departure..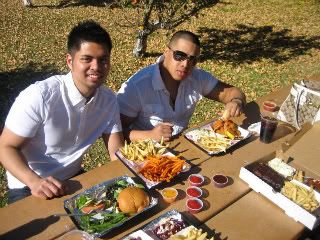 the boysss..



everyone was wearing white (coincidentally..except for our token white boy..lol..



they're very comfortable with their sexuality..lol..



til next time babe..



well..sad, he's gone again..if he doesn't get sent overseas, he'll be back in June..


anyhoo, that's it..sorry it took me forever and a day to post..i'm lazy..